Welcome to Ovex Energy Limited
Ovex Energy is an internationally reputable organisation with its business ventures offering quality service tailored to meet the ever changing needs of the Nigeria's Oil and Gas services spanning from: Well Testing & Inspection, Engineering, Front-End Engineering Design and Detailed Design Engineering, Procurement & Logistics, Manpower & Construction, Subsea Services, Operation and Maintenance (EPICOM), Well Completion, Drilling Services, Civil Construction, Rope Access, Pipeline Cleaning & Intelligent Pigging, and Project Management for Oil and Gas Upstream Operations.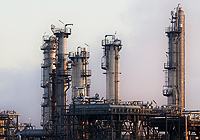 Ovex Energy is a growing team of highly dedicated Engineers with a wealth of unrivalled skills and expertise in the Nigerian and global industry. Ovex Energy is proud of our customer relations. We develop and maintain a long term relationship with our clients while working closely from concept design through to all aspects of commissioning and start-up for both large and small projects.
Based in Nigeria with offices in the UK, Ovex Energy has developed a wealth of experience in all sectors of the industry. We understand the complexities and challenges facing the industry which helps us to identify and respond quickly to ongoing requirements to ensure all projects run smoothly.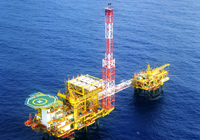 Our extensive technical expertise has given Ovex Energy the opportunity to compete with leading companies within the Oil and Gas industry. Ovex Energy has formed strong, lasting partnerships with world class companies giving us an edge when it comes to competitiveness and time delivery that is second to none.
Passion & Experience
Our passion and experience within this specialised field has given Ovex Energy the in-depth knowledge as a dedicated recruitment solution provider to meet the varying needs of our clients. Our consultants are experts in finding the right staff to meet your needs and we work tirelessly to resource the finest talent within the industry. Whether you are seeking drilling, engineering, marine, operations, projects or management personnel, Ovex Energy works to find you the right staffing solutions within this core sector to secure the best talent on offer.
Ovex Energy has built its name by constantly exceeding extremely high standards in the management of its people and partnerships. By providing an expert consultancy service, Ovex Energy has helped companies to gain sustainable competitive advantage within the industry. In this specialised industry where reputation and trust are built over decades of trust and expertise, Ovex Energy offers high value solutions developed from its technological capabilities, comprehensive solutions and competitive approach that delivers.
Latest Technologies